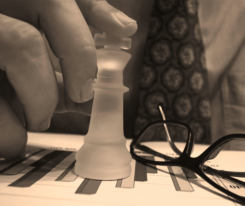 At Duncan Financial Group, we believe professional financial advisors offer investors valuable insight into the factors that affect the economy and ultimately the stock market. An advisor has the knowledge and experience, in both up and down markets, as well as the time and personal attention to develop a specific investment plan to meet your needs. With the insight gained from your relationship with an advisor, you can make more informed investment decisions which will help you reach your financial goals.
Counsel
Historically, investors with a financial advisor have significantly outperformed "do-it-yourself" investors.
We believe that one reason for the higher returns is ongoing counsel. An advisor can help you avoid many pitfalls of investing alone: the temptation to believe that you can time the market successfully . . . the urge to sell at a loss when prices are falling . . . the desire to buy when the market is strong and prices are high.
An advisor can help you define your goals and identify an appropriate investment program. Then, an advisor can give you the confidence to stick with it through up and down markets. The "buy and hold" strategy that many financial advisors encourage outperformed "do-it-yourself" investors by over 16% in equity funds and 27% in fixed income funds.
Source: DALBAR, Inc., Boston, citing FundRATE. Returns do not include any sales charges. The effect of sales charges would impact the returns of investors in sales force sold funds as compared with investors in direct sold funds. Investment results represent past performance, which does not guarantee future results. They illustrate aggregate performance of more than 5,000 equity, fixed income and money market funds with different investment objectives, and are not intended to represent the performance of any particular investment.
Asset Allocation
The phrase "asset allocation" means how your overall portfolio is distributed among asset classes such as stocks, bonds, and money market instruments.
Asset allocation sounds simple – until you realize that this one decision can account for 91.5% of your investment returns over time.
To select the proper asset allocation, a financial advisor will look at your investment time horizon and goals. As time goes by your advisor will help you adjust asset allocation as your needs and the markets change.
Source: Ibbotson Associates, Inc. From a study in Financial Analysts Journal (May/June 1991) documenting the relative effects of the above factors on the variation of performance between 82 large U.S. pension funds from 1977-1987.
Return & Risk Analysis
The least understood part of investing is often the relationship between risk and return – and how to position a portfolio on that spectrum.
"Do-it-yourself" investors often consider only one type of risk: loss of principle. Investors who work with an advisor usually have a better understanding of the six basic types of investment risk.
A financial advisor can help you determine your risk tolerance and assist you in selecting the mutual funds that suit your financial needs at every stage of your life.
Understanding investment risk is the first step in beginning to manage it wisely!
Source: Investment Company Institute.
Experience & Efficiency
An advisor has the experience to answer your questions.
"Where is inflation headed? What about interest rates? How can I prepare for retirement? What should I do when my CD matures? How can I begin estate planning?"
Your advisor has experience in all types of markets to help you make informed investment decisions.
What should you expect from a Financial Advisor?
According to the Forum for Investor Advice, an organization that supports the role of the professional financial advisor, investors should expect an advisor to:
• Understand individual financial needs and help an investor formulate long-term investment goals and objectives
• Help an investor develop realistic expectations by discussing the risks and rewards of investing
• Match an individual's goals and objectives with appropriate mutual funds
• Continually monitor the individual's mutual fund portfolio
• Conduct regular reviews of an investor's financial status to ensure proper positioning of the mutual fund portfolio
• Help an investor "stay the course" of a long-term investment program
Investment Products Offered
Are Not FDIC Insured
May Lose Value
Are Not Bank Guaranteed