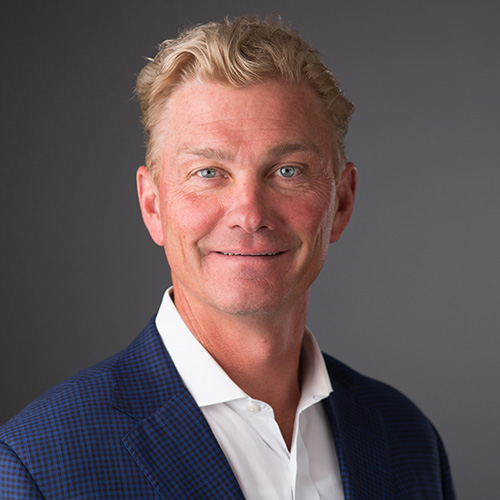 Read Bio
David Duncan is the Chairman and CEO of Duncan Financial, the parent company of Duncan Advisor Resources. Dave holds his CFP® and has over 30 years of investment management experience. Although he has responsibility in all aspects of the company's growth, his main focus is personal wealth management, which allows him to help his clients develop, monitor and achieve their financial goals.
David graduated from Point Park University in 1979 with a degree in Business Administration. He received the professional designation of Certified Financial Planner from the College for Financial Planning in 1986. He has been licensed to offer securities products by FINRA since 1983. David is a qualifying and life member of the Million Dollar Round Table and has been a member of the Top of the Table for the last nineteen years. In 1996, Travelers Insurance Company chose him as their "Agent of the Year" at their annual meeting in San Francisco, California.
David has been active as an officer or director of many non-profit organizations, including the Norwin Basketball Association, Immaculate Conception Parish, and Irwin Lions Club. He is currently a member of the Point Park University Board of Trustees. In fact, he is the first Point Park alumni to serve on the Board of Trustees and be inducted into the University's Athletic Hall of Fame. David was an Honorable Mention All American catcher for Point Park in 1978 and 1979.
David is very proud of his 8 children Brian, Rebecca, Emily, Clare, Nathan, Connor, Alexis and Haley and his 5 grandchildren Colton, Joseph, Grace, Theodore and Miles. As an avid golfer, David has memberships at Oakmont Country Club, Youghiogheny Country Club, Edgewood Country Club, Firestone, Reynolds Plantation, Hammock Beach Golf Club and Plymouth Country Club. He lives in Monroeville, PA with his wife Dr. Jinan Duncan.
John M. Duncan, Jr., CIC, CWCA
President, Insurance Division
Direct Contact:
(724) 863-3420, x3311
jduncan@duncangrp.com
Read Bio
While serving as President of Duncan Financial Group's Insurance Division for the past 15 years, John has overseen the company's unwavering delivery of the gold-level service its clients have come to expect.
John is a graduate of Indiana University of Pennsylvania, where he earned his degree in Business Management. He takes his civic responsibility seriously, a trait passed on by his father, who taught him the importance of supporting the community that supports his company. John has long-served as President of the Norwin Public Library Board, and is a board member of the Norwin Chamber of Commerce, where he co-chairs the annual Golf Outing. He is also member of the Norwin Rotary Club, on the Board of the Norwin School District Community Foundation, and a member of the Irwin Lions Club. John strongly supports Norwin's Student Athlete of the Week Program, where he is honored to present awards to the school's outstanding scholars and athletes. One of John's passions is Norwin's Relay for Life event.
John and Duncan Financial Group are also firmly committed to the events hosted by the Irwin Business and Professional Association, including such endeavors as the Irwin Jazz in the Streets, Ladies Night, Light Up Night, Cookie Tour, Car Cruise, and others.
Just as important to John is his family, which includes: his wife of 30 years, Donna; his son Lance, who also works at the company; daughter, Megan, a teacher at Vincentian Academy in Pittsburgh; and their beloved rescue dog, River. John is an avid golfer and enjoys a good game at the Madison Club. He also likes to travel and visit his camp in Potter County.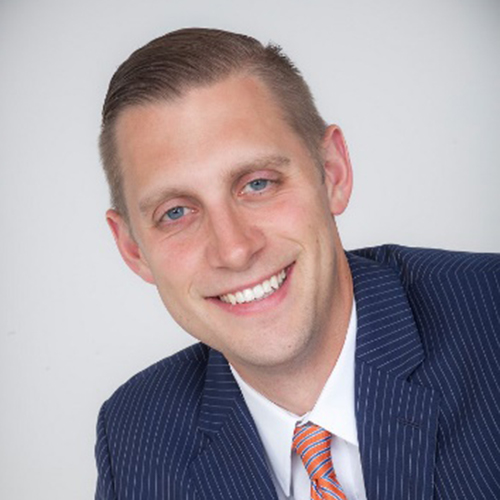 Brian Duncan, CFP®, CLU®
Executive Vice President
Direct Contact:
(724) 863-3287, x3102
bduncan@duncangrp.com
Read Bio
Since joining the firm in 2009, Brian has worked with families and businesses to develop and implement strategies that accumulate, manage, protect and transfer their wealth. In addition to serving on the Investment Policy Committee, Brian is also active within many industry organizations and associations.
Brian obtained his undergraduate degree from the University of Pittsburgh and a Master of Business Administration from Duquesne University. With a commitment to providing comprehensive guidance and strategies to clients, Brian also holds Certified Financial Planner (CFP®) and Chartered Life Underwriter (CLU®) designations.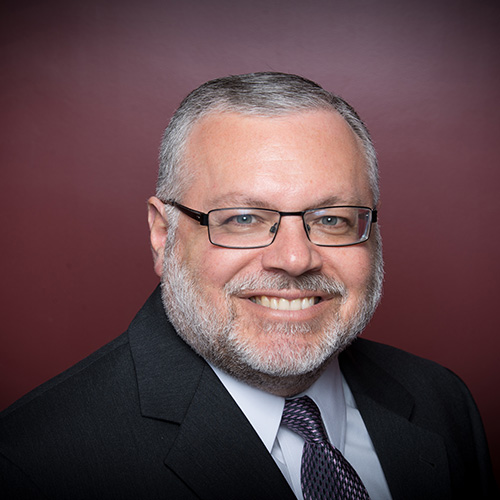 Read Bio
Daniel J Vecchio, CPA joined Duncan Financial Group, LLC in October, 1994. Mr. Vecchio brings over 25 years of management, accounting and tax experience to his dual role as the company's Chief Operations Officer and CPA for outside individual and business tax clients.
Mr. Vecchio started with the company in 1994 as a staff accountant taking care of the accounting, payroll, and income taxes for the internal operating companies of Duncan Financial Group. He has held various positions with the company over the years and has assisted both the management teams and executive team in growing the organization from about 15 employees to close to 90 employees. Dan also oversees all of the companies outside interests including partnerships with other related companies affiliated with Duncan Financial Group. He also handles the various commercial real estate buildings owned by the related real estate partnerships.
He also worked with the company's investment clients in preparing their personal income taxes. In addition to his internal responsibilities, he was also responsible for growing the accounting and tax department in bringing on new personal tax clients as well as expanding the offerings to business clients to include accounting, taxes and payroll services. He continues today in spending part of his time in assisting and consulting with small business in order for them to reach their business goals and profitability levels. Mr. Vecchio enjoys working with clients that have various lines of business with the company as he feels like those clients benefit the most from the various professionals at the company and truly benefit from the one stop shop that is Duncan Financial Group.
Prior to joining Duncan Financial Group, LLC, Mr. Vecchio worked as a staff accountant for the firm of Wechsler, Myers and Wolsh, CPA's in downtown Pittsburgh, PA. He spent five years with them and worked in all areas of the firm which included taxes, accounting and auditing. He passed the CPA exam in 1991 and officially became a CPA at the beginning of 1992 after completing the required two years of experience with a CPA firm. Mr. Vecchio has been a CPA and a member of both the American Institute of Certified Public Accountants (AICPA) and the Pennsylvania Institute of Certified Public Accountants (PICPA) since 1992. He received a Bachelor of Science degree in Accounting and Management from the University of Pittsburgh at Greensburg in 1989.
Mr. Vecchio currently resides in Levelgreen, PA with his wife and two boys. He is a huge sports fan and enjoys watching all of the Pittsburgh sports teams as well as playing golf and spending time with his family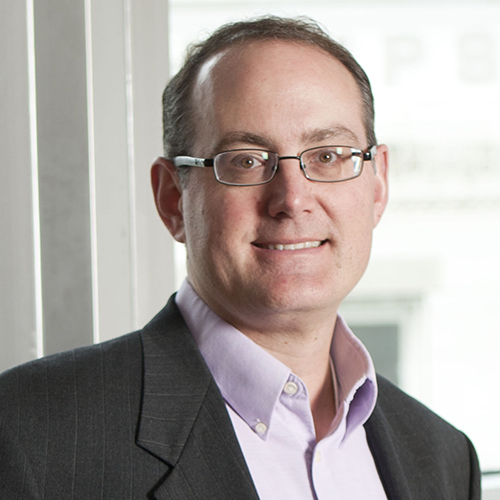 David R. Leng, CPCU, CIC, CBWA, CWCA, CRM
Executive Vice President
Direct Contact:
(724) 864-3420, x3329
dleng@duncangrp.com
Read Bio
David R. Leng is Executive Vice President and Executive Partner of the Duncan Financial Group, a Faculty Member of the Institute of WorkComp Professionals, and author of the International Best Sellers – Turning Premiums Into Profits and The 10 Laws of Insurance Attraction, as well as Stop Being Frustrated & Overcharged (By Your Workers' Compensation Program).
David is a 30-year veteran of the Risk Management and Insurance industry. He is regarded as one of the brightest minds in the industry due to his unique Risk Profile Improvement Process, which identifies, controls and reduces the risk factors inherent in any business that drive costs to an organization's bottom line and hinders employee productivity. Since 2004, David has saved his clients well over $42,000,000 in premiums and overcharges.
David was awarded the Advisor of the Year for 2008 by the Institute of WorkComp Professionals and is a frequent contributor to Dynamic Business, Environmental Health & Safety magazines, and has been published in several other periodicals and association newsletters.
David, who has 30 years' experience specializing in Risk management and Workers' Compensation, is an alumnus of Penn State where he received a Bachelor of Science in Insurance and Risk Management. His professional designations include Certified Insurance Counselor (CIC), Certified Risk Manager (CRM) and Charter Property Casualty Underwriter (CPCU), Certified Benefits & Wellness Advisor (CBWA), and he's been designated a Certified WorkComp Advisor (CWCA) by the Institute of WorkComp Professionals.
David is also Co-Founder of Keystone CompControl, the nation's largest single network of Workers' Compensation specialists, and is one of only 14 nationwide Level-5 Advisors of the Institute of WorkComp Professionals.
David has spoken regionally and nationally for associations such as the Hardwood Manufacturers Association, Wood Products Manufacturing Association, Westmoreland HR Association, the National Workers' Compensation Symposium, PA Society of Public Accountants, SMC Business Councils, as well as other organizations; and was added to the faculty of the Institute of WorkComp Professionals in 2012.
David spends his leisure time boating in the summer and skiing in the winter with his wife, Lynn, and their two children, Alizabeth and Luke. David and Lynn are active members of Emmaus and the Autism Society of America, organizations that help support individuals with special needs, including their son Luke, who was diagnosed with Autism at the age of 18 months. David's hobbies include woodworking and ice hockey, as well as donating considerable time to his local high school by helping to design and build sets for their musical productions.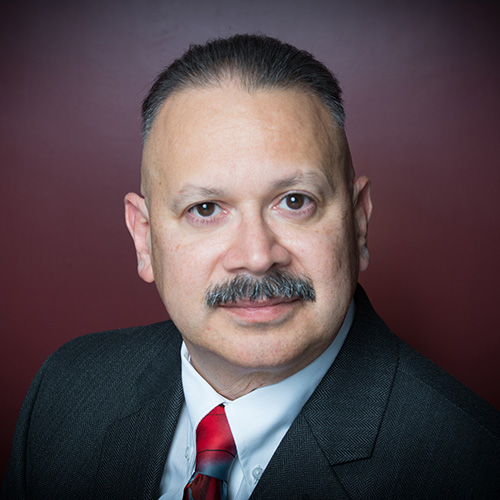 Ismael "PJ" Pizarro, Jr.
Director, Information Technology
Direct Contact:
(724) 863-3420, x3120
ppizarro@duncangrp.com
Read Bio
PJ Pizarro brings more than 28 years of hands-on experience in information technology, technology support services and operations. He oversees the architectural development and implementation of all operational and business support systems at Duncan Financial Group. He responsible for the support of computer hardware and software technologies, delivery of IT infrastructure and telephony services, information security systems, administrative technology systems, and end user support services. He has been at Duncan Financial Group since January of 2000 and prior to joining the organization he spent over a decade working as a technology infrastructure and support consultant for small to medium businesses.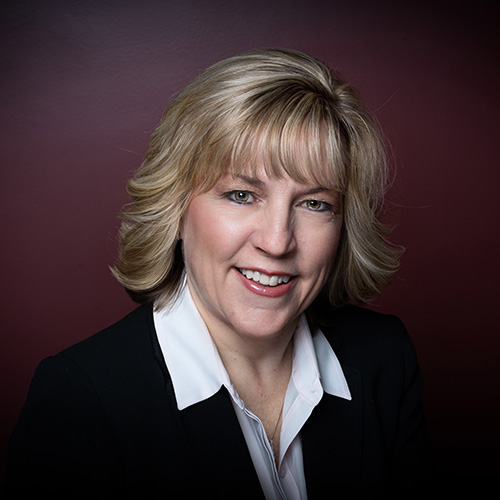 Read Bio
Barbara joined Duncan Financial Group in September 1999. She has 31 years of qualified plan experience working extensively in plan design, set-up, implementation, administration, and consulting of Defined Contribution and Defined Benefit Plans. Barb graduated from Pennsylvania State University in December 1986 with a Bachelor of Science degree in Mathematical Statistics.
Sales and Management Team
One call. One company. ALL under one roof.
One call. One company. ALL under one roof.