Budget Binder
Start Your Journey Toward Financial Security
FREE DOWNLOADABLE RESOURCE
Creating Your Own Budget Binder
It's never too late to take control of your financial wellness. A "Budget Binder" is the perfect tool to help you monitor and organize your financial goals throughout the year. This all-inclusive binder serves to help you curate all of your important documents, receipts, and goals on an on-going basis.
We have put together several budgeting printouts to help guide you through assembling your budget binder.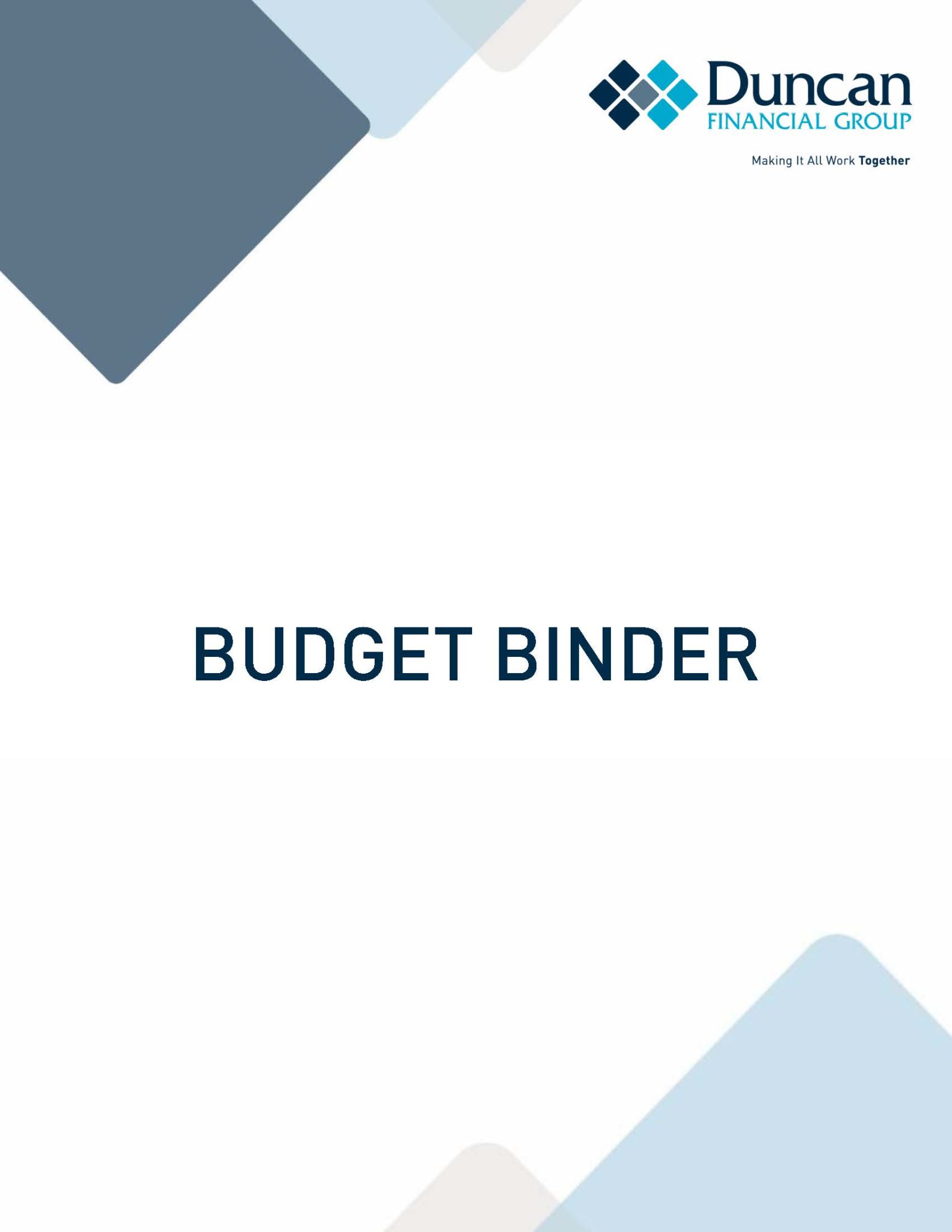 What you'll need:
1″ binder
Divider Tabs
Sheet protectors
Pouch to hold receipts
Binder Pockets
Documents Included in the 2019 Budget Binder:
We recommend sorting the binder into monthly sections and then also reserving a section for your overall goals and budget for the year, as well as a section for your important financial documents and receipts. By becoming more cognizant of your financial wellness you can better approach your financial goals and plan for the future.
For more assistance with preparing your finances, contact one of our financial advisors!
Stay in Touch!
Subscribe to Our Monthly Newsletter & Never Miss a Duncan Detail!
One call. One company. ALL under one roof.