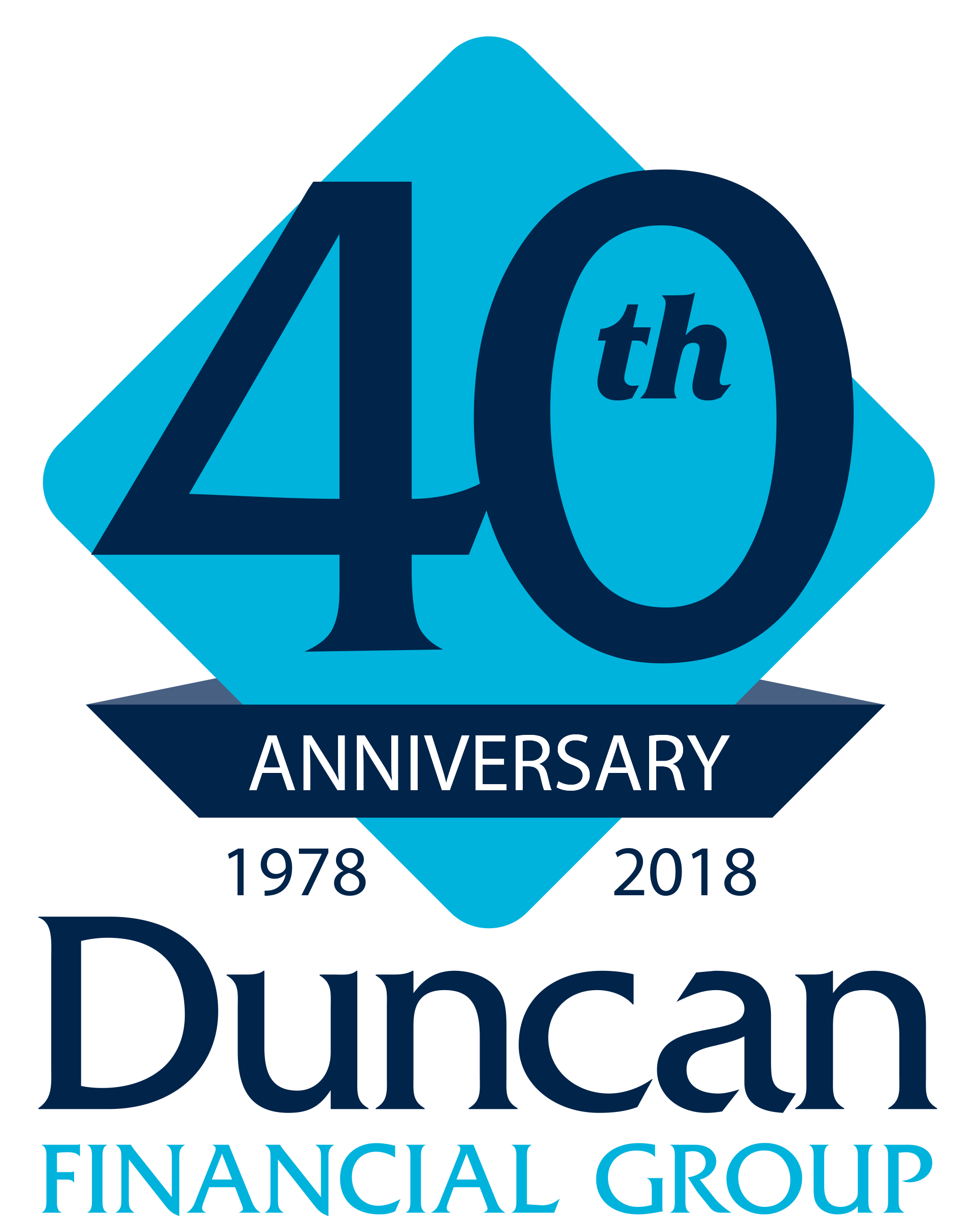 Celebrating 40 Years of Customer Service
New Acquisition, Employee and Revenue Growth Ignite the Business
IRWIN, PA (May 16, 2018)—From a small insurance agency opening its doors in 1978 with just four employees, John (Jack) Duncan, Sr., launched what has now been hailed as one of Western Pennsylvania's fastest growing companies— Duncan Financial Group.
Under the current leadership of Jack's sons, David and John, Jr., Duncan Financial Group has grown over the past 40 years from a small local insurance agency to a diversified insurance and financial services operation and a single source for all things financial.
With over 95 employees and offices in four states from coast to coast and a revenue growth increasing 15 percent annually over the past 17 years, Duncan Financial Group has been able to grow consistently and conservatively over the years, to encompass various services, including: Personal and Business Insurance, Risk Management, Wealth Management, Estate Planning, Group Benefits, Tax & Accounting, and Retirement Planning.
"This company was launched on a foundation built in 1978 by my father, John Duncan, Sr.," said David Duncan, CEO of Duncan Financial Group. "He built this company on the belief that if you deliver excellent customer service, everything else will take care of itself. It's this philosophy that has enabled Duncan Financial Group to grow over the past 40 years."
Duncan Financial Group opened its doors in 1978 in downtown Irwin, and those doors are still open 40 years later. The company prides itself on its ties to the local community, through its philanthropic efforts and the commitment of its employees to local charities and events, assuring that the company can continue to call itself "a good neighbor," today and for years to come.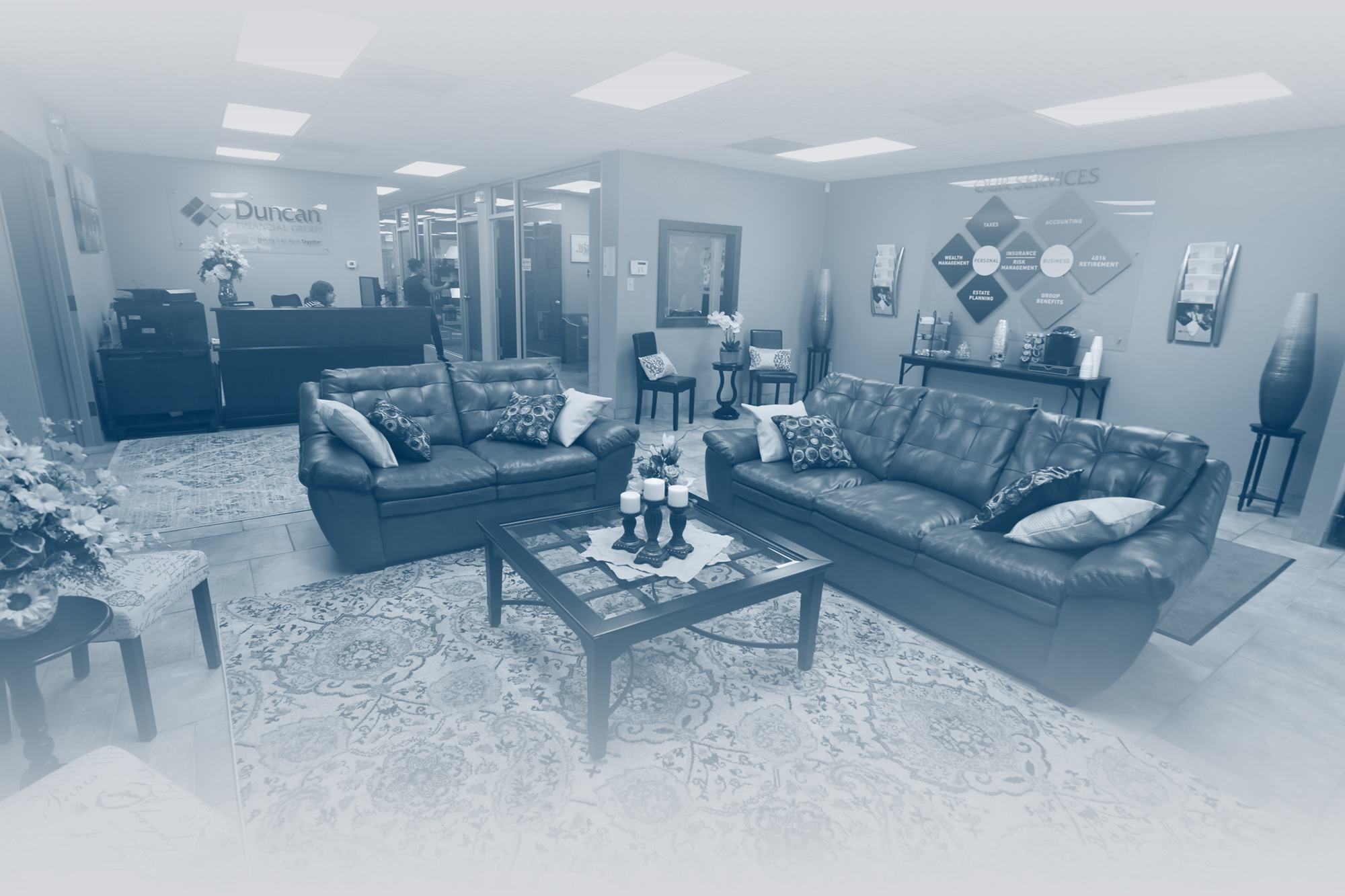 A Look Back
For the past 40 years, Duncan Financial Group has been family-owned and employee-grown. Our diversified professionals get to know the needs of every client to deliver award-winning service. Built on a solid foundation, our relationships last for generations.
Brian Duncan- Learning From Our 40 Years of Experience
Vice President, Brian Duncan, discusses how Duncan Financial Group has learned from the past 40 years in the insurance and financial services industry. During the video, he explains how this knowledge will help the company continue to grow and continue to serve our clients.
John M. Duncan, Jr- Keeping the Tradition Alive
John M. Duncan, Jr., son of Founder John (Jack) Duncan, explains how the values and traditions set by his father are kept alive in the company. From hiring to customer service to community involvement, Duncan Financial Group still portrays the original values set by our founder 40 years
David Leng- Why I Chose to Join
David Leng, Executive Vice President of Insurance, explains why he chose to join Duncan Financial Group almost 20 years ago. He discusses the family values, community involvement, and commitment to clients and staff exhibited by the company and how it impacted his decision.
Daneen Hayden- Working with Our Clients
Commercial Account Manager, Daneen Hayden, talks about her experience with clients at Duncan Financial Group. Daneen works with clients every day to provide them commercial insurance solutions.
Janet Beliles- Being Part of a Team
Janet Beliles is a member of the 401(k) and retirement planning team at Duncan Financial Group. Janet talks about what it is like to work with her team and how they positively impact her daily life.
Timothy Kunkle- Being an Investment Advisor
As a Register Investment Advisor Representative, Timothy works hands-on with clients, to provide them with financial solutions that fit their needs. Timothy discusses what it is like to be an advisor at Duncan Financial Group and how the company shapes his work with clients.
Stay in Touch!
Subscribe to Our Monthly Newsletter & Never Miss a Duncan Detail!
One call. One company. ALL under one roof.