Group Benefits
Optimize your benefit plan design and outcomes
Because Details Are Never Just a Detail
We pride ourselves on our involvement in the meticulous detail of benefits administration. It shows in our commitment to providing continuous administrative service and support while facilitating and resolving any issues regarding enrollment, eligibility, billing and claims status. We've demonstrated our expertise in both the individual and business realm, and our team is dedicated to providing a service plan that will specifically meet your needs for:
Traditional Group Health
Dental & Vision
Health Reimbursement & Savings Programs
Group Retirement Plans
High Deductible Heath Plans
COBRA Administration
Self-Funded Health Plans
Group Life & Accident
Voluntary Benefits
Our Goal: Bring Value to the Process
Our goal is to achieve a breakthrough on bringing value to your employee benefits management and insurance programs. We are committed to utilizing our collective talent to support your insurance goals, and to keep them strategically aligned with your business objectives.
We promise to identify activities that drive claim frequency and implement an action plan to control health care costs, all while effectively promoting a healthy work environment for your group's employees.
By taking a strategic and comprehensive approach, Duncan Employee Benefits works to align organizational goals and economic reality, helping companies both manage their bottom line and prevail in the "war for talent." From fully insured to self-funded solutions, our team has the resources and expertise to optimize your benefit plan design and outcomes.
Finding the right balance between an "ineffective" and a "prohibitive" employee benefits program is an art that requires real insight into what's working in today's marketplace—and no small amount of ingenuity. Duncan Employee Benefits offer you a team dedicated to turning your employee benefits program into a real benefit for you, also.
Benefit From Our Benefits Experience
Certainly, with the ever-changing dynamics of health care today, tweaking the same old programs doesn't work. We address the cost drivers, design alternative programs and, especially, eliminate the headaches and frustration of dealing with health care.
Each member of our staff has over 20 years of experience, and we make it a priority to stay current on plan options and the changing marketplace. By doing so, we provide you with significant value.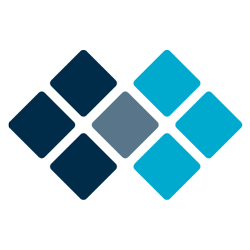 Making It All Work Together
Uniting employee benefits, investments and insurance under one, strategic umbrella.
Extracting maximum value from your investment in employee benefits.
Ensuring employees are fully aware of the value of the benefits they receive.
Identifying activities that drive claim frequency.
Maintaining "high-touch" employee contact to minimize complaints and misunderstandings.
Minimizing costs while maximizing health in the workplace.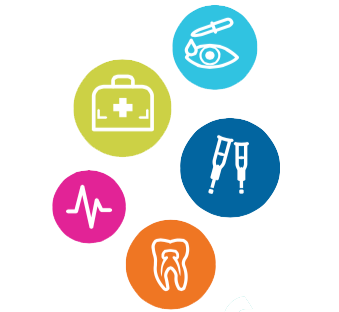 Maximizing Your Employee Benefits
As an employer, you know the impact health coverage and a 401(k) plan can have on recruitment and retention. But did you know, according to a recent study by Aflac, 90 percent of full-time employees agree that there is a growing need for voluntary insurance benefits.
Because of the cost-efficiency and rising health care costs, voluntary benefits are no longer just and "add-on", but they are becoming a central part of many companies' comprehensive benefits strategies.
Duncan Employee Voluntary Benefits complements your company's existing   benefits, helping you to increase loyalty and retention, at little or no cost to you. Because unlike traditional benefits, employees are responsible for paying most or all of the voluntary costs.
Our team of devoted voluntary benefits professionals ease the challenges associated with benefits enrollment; coordinating enrollment periods, delivering administrative service and support, educating employees, and guiding them through the process of choosing the right benefits that meet their needs for:
Health Care, Vision & Dental Supplements
Accident, Hospital, Cancer, and Critical Care Protection
Short-Term & Long-Term Disability
Whole & Term Life Insurance
Accidental Death & Dismemberment Insurance
Round Out Your Suite of Benefits with Legal & Identity Protection
Have you ever needed your will prepared or updated? Have you ever received a traffic ticket or signed a contract? Have you ever been a victim of a data breach? Lost your wallet or feared the security of your medical information?
In today's ever-evolving web of information, legal and identity protection is becoming increasingly important and employers are starting to take notice of the impact this up and coming crime has on employee performance. As a result, identity theft is one of the fastest growing voluntary benefits being offered at the workplace.
Legal and Identity Shield offer the protect you and your employees deserve. With nationwide network of provider law firms, LegalShield provides every member direct access to a dedicated law firm. While, IDShield is the only identity theft protection plan armed with a team of licensed private investigators, ensuring that if your identity is stolen it will be fully restored.
Offering Legal and Identity Shield as part of your all-encompassing employee benefits program is simple, with: guaranteed issue and employees never have to file claims, flexible payment options: payroll, self-pay, employer-paid, and online enrollment.
Protect Your Business and Employees with Legal & Identity Shield .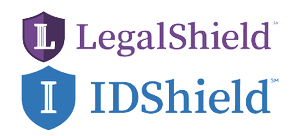 Get In Touch Today!
Contact Duncan Financial today to begin a partnership in planning your financial future.
Get In Touch Today!
Contact Duncan Financial today to begin a partnership in planning your financial future.
Stay in Touch!
Subscribe to Our Monthly Newsletter & Never Miss a Duncan Detail!