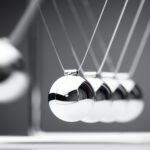 SEC Unveils "Swing Pricing" Proposal for Open-End Funds
July 12, 2023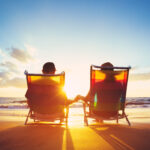 Participant Corner: Build a Bright Retirement Future
July 12, 2023
Beyond the Benchmark: Uncovering Additional Value in RFPs
When conducting three- to five-year live bids, it can be tempting to hyper-focus on fees. After all, benchmarking is often a primary reason for performing an RFP — and maintaining reasonable fees is a core fiduciary duty of plan sponsors. But a thorough review of qualitative measures can be key to getting more of your organizational needs met. Here are some considerations to keep in mind when assembling — and evaluating — your next RFP
Data security systems and privacy protections. Make sure bidders can cite not only cybersecurity measures, such as remote server backups and password protected computers, but also physical security such as locking file cabinets, on-site shredding and maintaining signed employee confidentiality agreements on file. Ask whether they've received a SOC 2 certification, showing they've met the standard guidelines necessary for the Trust Services Criteria requirement of security as defined by the American Institute of CPAs.
Plans for introducing SECURE 2.0 provisions. Make sure the provider has given careful consideration to the new law and how it might affect your particular plan. How will they help educate participants about SECURE 2.0 and its impact on their retirement planning? What materials, educational resources and tools would they provide?
Direct experience dealing with regulatory agencies. Does the firm employ ERISA attorneys? What additional resources are available to assist with compliance issues? Evaluate the depth and breadth of their experience and their success rate in dealing with regulatory audits or inquiries. The ability to navigate complex regulatory landscapes can be a key differentiator among bidders.
Insurance coverage. Does the provider maintain professional liability insurance, errors and omissions or a fidelity bond? For each, ask for the name of the insurer and details about policy limits to ensure coverage is proportionate to the assets managed.
Experience with similar plans. Determine what expertise they bring to the table that's specific to your plan type and size. It may also be helpful to obtain — and contact — client references. Understanding the bidder's historical performance and success with similar plans can yield crucial insights into the effectiveness of their strategies and processes.

Client support, service and communication. Assess the provider's communication style and how they plan to collaborate with key stakeholders to achieve plan objectives. Inquire about communication frequency and preferred channels, as well as the firm's approach to sharing industry insights, regulatory updates, or best practices that may impact your retirement plan.
Is That Your Final Answer?
One last overall qualitative "metric" not to overlook is simply how well the bidder addressed all your questions. Did they follow instructions and provide sufficient detail for you to evaluate? Paying sufficient attention to both cost and quality concerns can lead to a more comprehensive understanding of how your organization's specific needs and objectives will be met by a given provider.
For more on this and other topics, schedule a meeting with one of our professionals today.
Sources:
https://www.plansponsor.com/what-this-years-rfps-will-look-like/
The opinions voiced in this material are for general information only and are not intended to provide specific advice or recommendations for any individual. To determine which investment(s) may be appropriate for you, consult your financial professional prior to investing. All performance referenced is historical and is no guarantee of future results.
There is no assurance that the techniques and strategies discussed are suitable for all investors or will yield positive outcomes. The purchase of certain securities may be required to effect some of the strategies. Investing involves risks including possible loss of principal.