Cut Road Trip Costs
July 17, 2017
Employee Spotlight: Daneen Hayden
July 24, 2017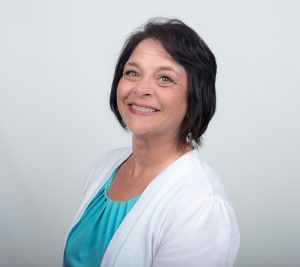 From the July Newsletter- Employee Spotlight: Kim Smith
Kim Smith has been in the insurance industry since 1984. Three years ago, she brought her extensive knowledge and expertise to Duncan Financial Group, where she's been a valuable asset ever since. Kim is a Personal Insurance Account Manager with a CISR designation, which helps her make it all work together for her clients. Communicating and interacting with clients is all in a day's work for Kim, and she wouldn't have it any other way. Whether it is over the phone or face-to-face, her dedication and commitment to the well-being of her clients is what helps her thrive.
Kim says one of the most enjoyable things about being part of the Duncan Financial Group Team are the individuals she works with on a daily basis. She says that her co-workers' hard work and willingness to support others in the department creates an exceptional work environment. If she has a question or needs a helping hand, she knows she can depend on her co-workers to have her back.
Despite her busy work schedule, Kim still finds time to relax with her family. On the weekends, this mother of two and a grandmother, plans family trips to new and exciting locations. One of her favorite places to visit is Myrtle Beach. This beloved vacation spot is close to Kim's heart, as it was where she and her husband of 34 years spent their first vacation together. Family is the most important thing to Kim, so when she is not thinking of a beach getaway, she dreams about visiting her grandson in Germany. Kim finds a way to integrate her family into every aspect of her life, even her hobbies. She and her daughter both share a love for ceramics. She delights in making ceramic Christmas pieces and gifts for her friends and family. She and her daughter even make center pieces and candle holders for her daughter's home.
Kim makes an impact in the lives of her family and her co-workers every day, and Duncan Financial Group is proud to have her as an outstanding member of the team.