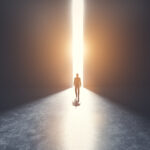 Connection to Future Self is Key to Retirement Readiness
July 12, 2023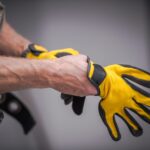 Seven Ways to Shore Up Your Hand Safety Program
July 21, 2023
HR Tip: DOL Issues Guidance on Calculating FMLA Interim Leave During a Holiday Week
In a highly technical opinion letter, the Department of Labor (DOL) addressed the question of how to calculate FMLA interim leave usage when it is taken during a week with a holiday. The regulations are clear that when an employee takes a full week of FMLA leave during a week that includes a holiday, that employee uses a full week of FMLA leave. However, when a holiday falls during a week when an employee is taking less than a full workweek of leave, the holiday is not counted as FMLA leave unless the employee was scheduled and expected to work on the holiday and used FMLA leave for that day.
As an example, if the employee normally worked an eight-hour, five-day workweek and took FMLA leave on Thursday, July 6, the employee would be charged 1/5 or 20 percent of a workweek. Under the FMLA, the workweek is the employee's normal schedule, so the workweek is five days and includes the July 4 holiday. The letter notes that subtracting the holiday from the workweek would impermissibly reduce the employee's leave entitlement because the employee would be charged one quarter, or 25 percent of a workweek.
Schedule a meeting to learn more or chat about how we can help you.