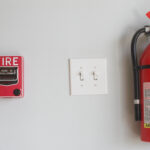 Portable Fire Extinguishers: Training and Inspection Requirements
October 25, 2023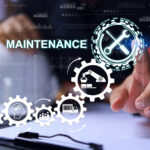 Electrical Preventative Maintenance (EPM) Programs Explained
October 31, 2023
HR Tip: EEOC: Strategic Enforcement Plan, DOL Memorandum of Understanding
The EEOC periodically adopts a multi-year plan, the Strategic Enforcement Plan (SEP), that establishes the agency's enforcement priorities and provides a roadmap for employers on the types of litigation it will aggressively pursue and what they are looking for when they investigate charges. The SEP for fiscal years 2024 – 2028 was released on September 21.
Employers can expect more aggressive action in the following areas:
An employer's use of all technology (not just "automated systems") that may result in discriminatory hiring and recruitment practices
Emerging and developing issues including protecting workers affected by pregnancy, childbirth, or related medical conditions, including under the new Pregnant Workers Fairness Act (PWFA) and other EEO laws. Notably, it has narrowed its focus on COVID-19 to employment discrimination associated with "Long COVID" symptoms. Discrimination charges related to medical or religious exemptions are no longer referenced.
A growing list of workers categorized as "vulnerable and underserved." Vulnerable workers include, among others, immigrant and migrant workers, workers with developmental, intellectual, and mental health-related disabilities, LGBTQI+ individuals, individuals employed in low wage jobs, including teenage workers, and survivors of gender-based violence.
Enforcement of pay discrimination laws. The agency recently entered into a Memorandum of Understanding with the Department of Labor Wage and Hour Division, which increases coordination between the agencies through information sharing, joint investigations, training and outreach.
The continued underrepresentation of women and workers of color in certain industries and sectors, such as construction and manufacturing, finance, tech and other science, technology, engineering, and mathematics fields.
Targeting discrimination, bias, and hate directed against religious minorities (including antisemitism and Islamophobia), racial or ethnic groups, and LGBTQI+ individuals.
Preserving access to the legal system by addressing overly broad waivers, releases, non-disclosure agreements, or non-disparagement agreements when they restrict workers' ability to obtain remedies for civil rights violations.
To discuss more, schedule a meeting with one of our professionals today.