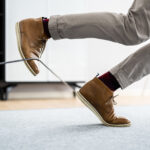 OSHA Targets Fall Hazards in new National Emphasis Program
June 26, 2023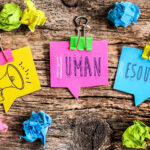 HR Tip: New EEOC Guidance and New DOL Posters
June 26, 2023
Key takeaways from the 2023 NCCI Annual Insights Symposium
Each year, the National Council on Compensation Insurance (NCCI), which gathers data, analyzes industry trends and legislation, and prepares insurance rate and loss cost recommendations for 38 jurisdictions, holds a symposium. Here are highlights from the sessions:
The workers compensation industry is healthy, with net written premium increasing 11 percent in 2022 to $47.5 billion, a level similarto 2019 before the start of the pandemic. Payroll played a large role in the net written premium increase, and sectors such as transportation, warehousing, and utilities continue to see larger than average growth.
The workers compensation industry is profitable with a combined ratio of 84 in 2022, close to historic lows. The combined ratio measures profitability: it's the sum of incurred losses and operating expenses measured as a percentage of earned premium.
The market share of NCCI-administered assigned risk claims dropped and is near historic lows. This indicates there is a place for most employers in the voluntary market.
Rates will remain low and could decrease as long as comp is profitable.
COVID-19 claims were not nearly as dire as predicted. For accident years 2020-2022 states covered by the NCCI had $628 million in losses and 118,000 claims, with an average severity of $5,300.
One concerning trend is a notable rise in claim severity, with medical claim severity increasing about five percent and indemnity claim severity rising about six percent year over year. The average cost of a lost time claim in NCCI states is $53,200 ($26,400 indemnity plus $26,800 medical). Wage growth has put notable upward pressure on indemnity claim costs and economic uncertainty makes it difficult to project future trends. Physician and facility costs make up the largest share of medical costs in workers' compensation. Increased utilization of physician services per claim is largely driven by increased utilization of physical therapy.
Claims of more than $1 million are less than 0.5 percent of lost-time claims but make up a significant portion of total losses in workers compensation, up to 15 percent. Hospital costs are the biggest cost driver, but home health, nursing, skilled transportation costs, and medical supplies also contributed to rising costs. The relative frequency of burns, spinal cord injuries, and traumatic brain injuries with claims of more than $1 million has grown by nearly seven percent per year since 2012.
Strains, slips, and falls continue to be the most common workplace injuries, representing 60 percent of all lost-time claims. Recently there has been an uptick in caught-in-between injuries as well as burns and abrasions. The largest decrease in claim frequency was tied to a drop in motor vehicle accidents related to drop off in travel during the pandemic.
Lost-time claim frequency returned to its 20-year trend, declining 4 percent in 2022 after an unusual spike in 2021. However, there were rises in specific sectors, including package delivery and warehousing. The rapid increase in new workers in package delivery with less experience and training was a contributing factor.
The number of telecommuter workers increased 10-fold because of the pandemic and the continuation of remote work.
The report is good news for employers over the near term. But comp insurance rates and profits have always been cyclical. Given the rising costs of lost-time claims, medical inflation, and injury rates of new employees, employers should remain focused on their loss prevention programs.
For session summaries and the complete workers compensation State of the Line Report and the State of the Line Guide
To speak about these takeaways more in depth or learn how we can help you, schedule a meeting today.