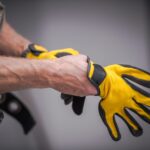 Seven Ways to Shore Up Your Hand Safety Program
July 21, 2023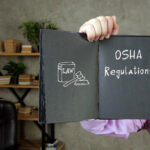 Employers Beware: Prepare Now for a More Aggressive OSHA Inspection
July 21, 2023
Key Takeaways from the ASSP's Annual Conference, Safety 2023
A global association for occupational safety and health professional, the American Society of Safety Professionals (ASSP) provides education, advocacy, and standards development to support occupational safety and health (OSH) professionals. Here are some key takeaways from their annual conference, which took place in early June.
Psychological issues are the new slippery floor that can lead to upticks in injuries
In a few different sessions, experts addressed what workplaces are facing in the post-pandemic world, where mental health issues are becoming destigmatized and the connection between workplace injuries and psychosocial issues is being brought to the forefront. Randy Milliron, safety manager for the city of Gillette, Wyoming warned about the correlation of disengagement and "quiet quitting" with lax safety practices and injuries. Disengaged workers are less likely to report hazards, do thorough pre- and post-vehicle inspections, or offer ideas to improve safety. Companies need to listen to what workers like and dislike about their jobs and act on the information.
Representatives from Navigation Consulting & Training, a company that helps workplaces manage psychological risk factors, noted the mental health issue does not rest solely with human resources, but it sits in health and safety. "If you have unmitigated stress, you have an increase in workplace accidents." Even ergonomics and stress are linked – tense muscles can lead to musculoskeletal disorders. They suggest assessing psychosocial hazards similarly to physical hazards. Acknowledging it will be a difficult conversation, they recommend asking tough questions while talking to workers to inquire about mental concerns and why they may feel disconnected, through group meetings, one-on-one interviews, and perception surveys.
At another session, Assistant Secretary of Labor for Occupational Safety and Health Doug Parker said American workers are under serious mental duress and the workplace has a role in mitigating the problem. He contrasted injury-related deaths with suicides in construction. "The stat that I find most startling is one in construction where we have per year the equivalent of out of 100,000 full-time workers, just north of eight of those workers died from traumatic injury in the workplace. Studies show the number that die from suicide is conservatively five times that, 45-55."
A safety manager for Apollo and Apollo Mechanical Contractors and an attorney presented the case of a fictitious construction worker who committed suicide. Risk factors that make construction particularly vulnerable to suicide include tough person culture, chronic pain, sleep problems, isolation/separation, layoffs, prevalent drug/opioids and alcohol abuse, high-pressure schedules, lack of leadership training, and reluctance to seek help. Addressing the problem starts with training employees to recognize the warning signs and symptoms that someone may be contemplating suicide. These signs include withdrawal from friends and family, depression, substance abuse, experiencing mental and possibly physical pain, loss of emotional control, denial, behavior changes, worrying about being a burden to others, and loss of self-esteem. Integrating education on these signs and symptoms into toolbox talks or existing safety training can help employees become more aware of behavioral changes that can signal emotional distress.
Simplified workplace training needed for diverse learners
Representatives from Kapolei, Hawaii-based Klapperich International Training Associates LLC contended that employers face widespread "nonapparent" learning challenges and should rethink their approach to teaching life-or-death protocols and procedures. They noted that 54 percent of Americans read at a fifth-grade reading level or below and others may have dyslexia, be color blind and can't reach charts, have vision or hearing challenges, and be non-native English speakers. And only about half of them would disclose any difficulty to their employer.
Safety training tends to be designed for people "in the middle." Giving the example of automatic doors at stores to help those in wheelchairs but also anybody pushing a cart, they recommend that employers adopt the concept of universal design, which is design that helps the least capable but benefits all. For safety training, this means presenting materials in the simplest format. Use words that are simple and understandable, avoiding jargon and overly technical language.
Modernize the approach to managing fall risks
Representatives from LJB Inc., a structural engineering consultancy noted that annual personal protective equipment sales have gone from $300 million in 1995 to $800 million in 2021 and in 1995 OSHA had one regulation addressing falls and now it has four. Yet, fall fatalities continue to climb. They argued that employers need to think beyond lanyards, platforms, and holsters and modernize their approach to fall protection. By using technologies such as drones, laser scanning, and building information modeling employers can identity hidden fall risks and keep track of mitigation efforts. Mobile applications can track how many employees are working at heights, who is trained in using personal protective equipment (PPE), where it is located, and how it can be used. They can also help identify where more money is needed to help mitigate risk and where materials need to be deployed.
While some technology solutions may not work well for the organization's culture, staff, infrastructure, or processes, it's best to strive for a solution higher on the hierarchy of control. Given the myriad of limitations in traditional fall protection systems, it is likely that any organization can gain efficiencies, improve accuracy, and simplify management by using available technology solutions.
Schedule a meeting with one of our professionals to learn more!