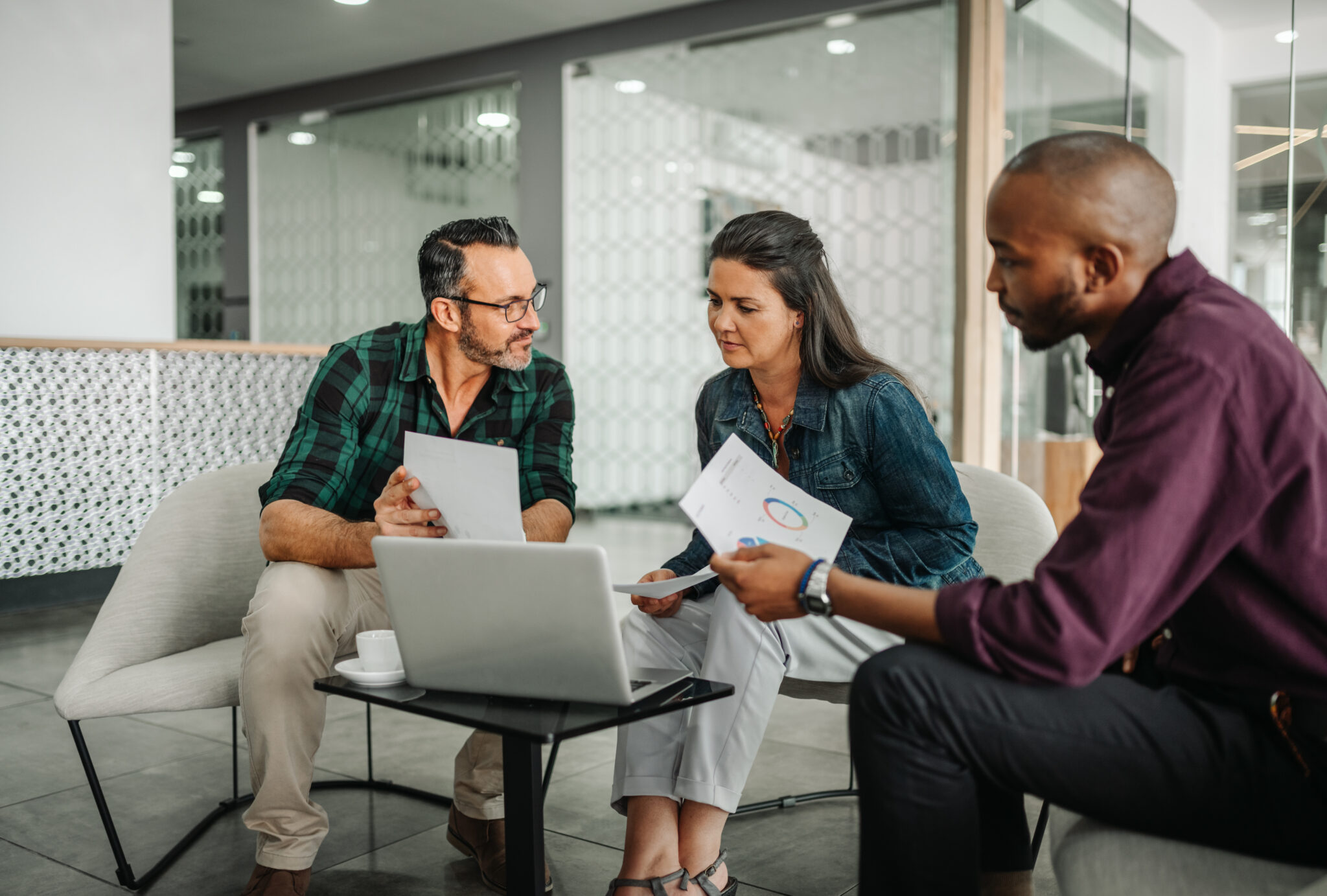 Beneficiary Designations – Who will get your money?
June 1, 2022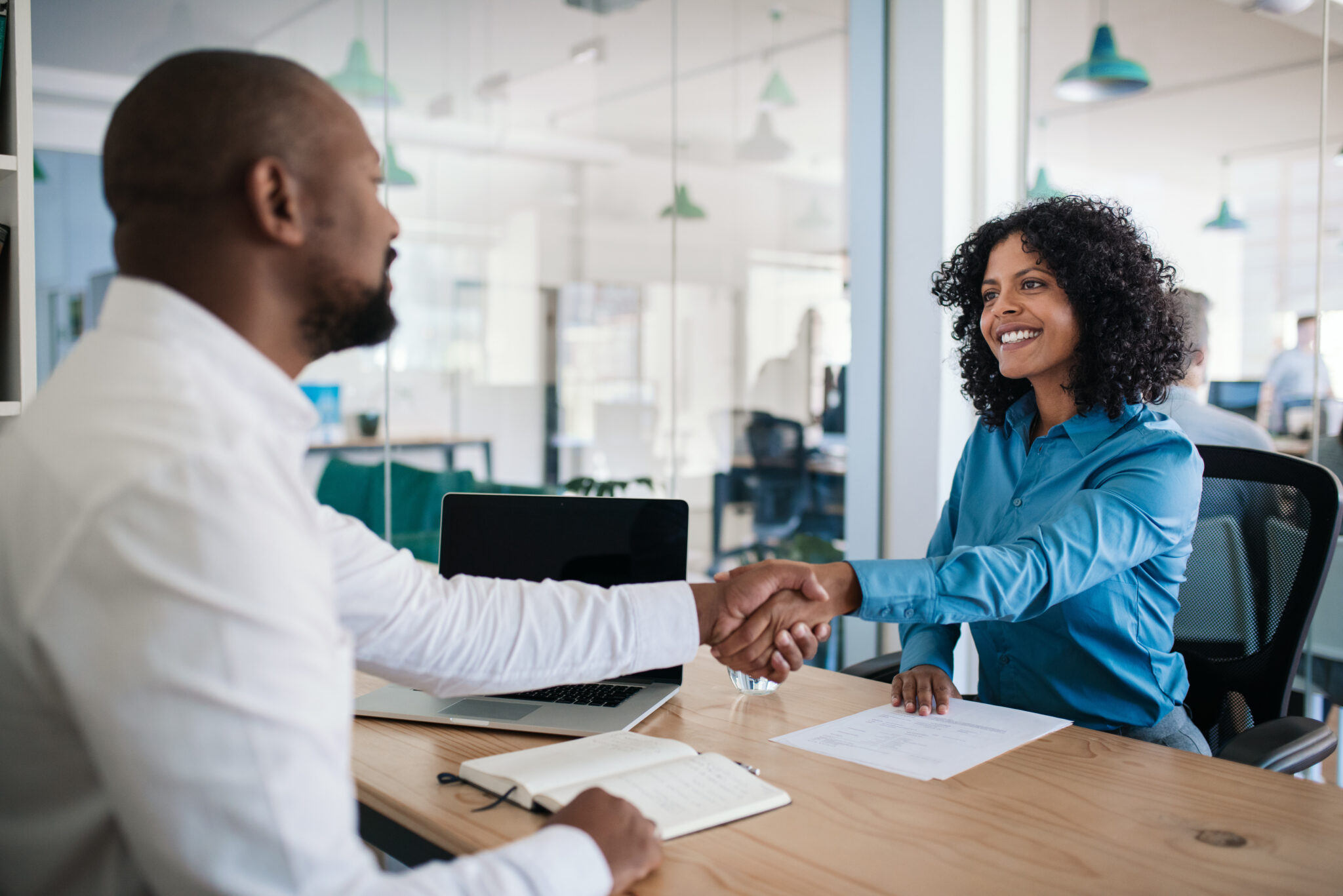 HR Tip: EEOC warns employers of disability bias risks in AI
June 8, 2022
Mortgage 101: The Basics of Funding Your Home Purchase
Most first-time homebuyers use a mortgage to finance their home purchase. In fact, only 30 percent of U.S. home purchases in 2021 were paid entirely with cash. But understanding how mortgages work and what type will work best for you can be challenging.
What's a Mortgage?
Put simply, a mortgage is a type of loan used to finance your home purchase.
When you obtain a mortgage loan from a lender, they cover the cost of the home upfront to make up the difference between the sale price and your down payment. You must then pay the lender back in small increments over the loan's term—usually 15 or 30 years.
Your monthly mortgage payment doesn't just go toward the loan's principal—you're paying for other expenses as well.
The Anatomy of a Conventional Mortgage Payment

Can Your Mortgage Payment Change?
How consistent your payment remains over the loan's term is primarily determined by the mortgage rate you choose.
If you get a fixed-rate mortgage, then the loan term and interest rate will remain consistent unless you refinance. This means that you may only see payment fluctuations due to changes in property tax rates, homeowners insurance rates, and PMI.
If you get an adjustable-rate mortgage, you may see more substantial fluctuations after the first few years of your loan's term, as the interest rate changes with the markets (typically every six months to a year).
You should carefully review the loan terms to see how far up the interest rate can go, since this can substantially change the cost of your mortgage over time.
Types of Mortgages
Aside from fixed-rate and adjustable-rate mortgages, there are different types of mortgage loans that buyers can choose from based on their needs and qualifications as a borrower.
This list isn't comprehensive, so speak with your advisor about which loans are available for your unique situation.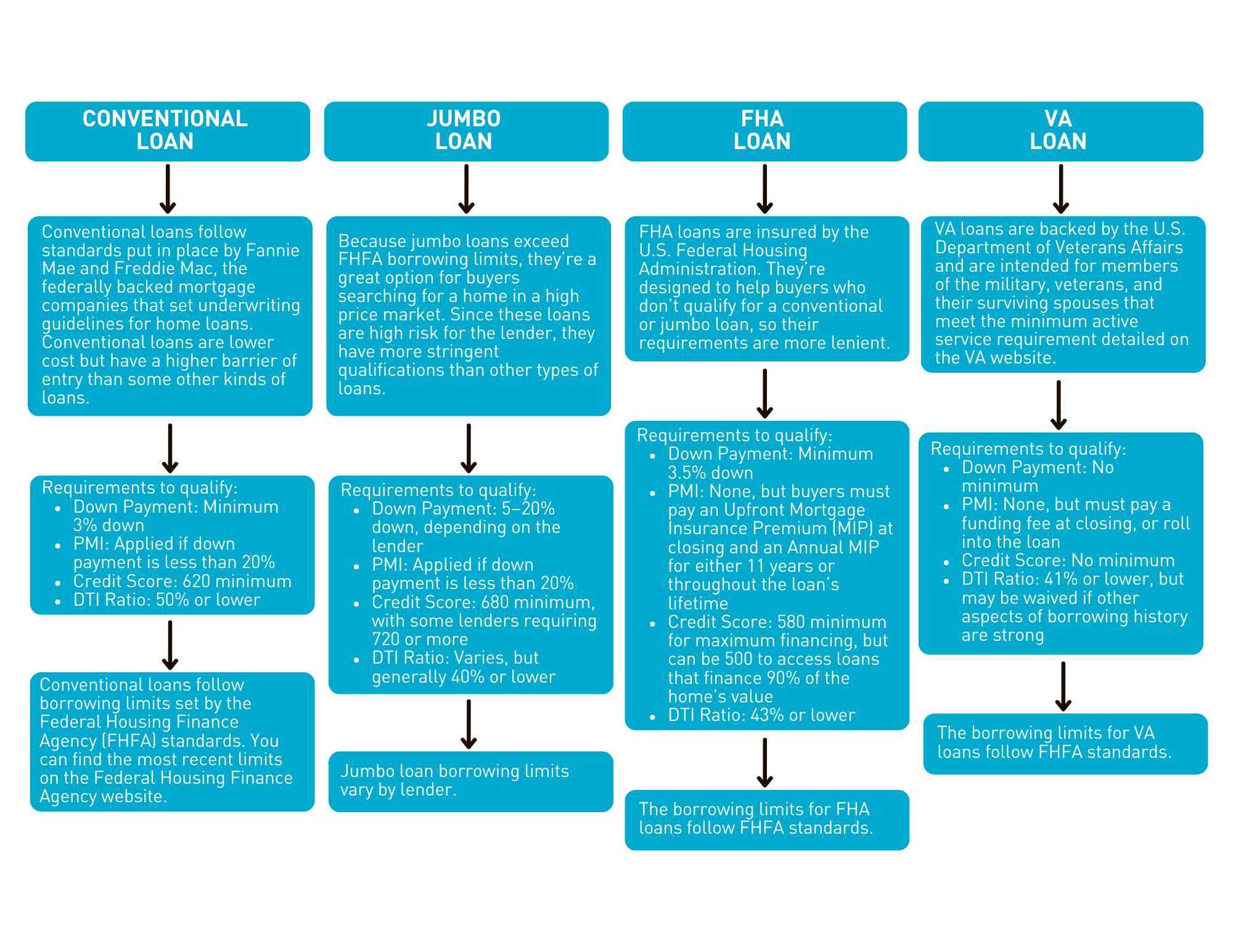 Navigating the home financing process can be a challenge.
A financial professional can help. Click here to meet with a Duncan Financial Group personal advisor that's right for you.
Sources
Katz, Lily. "Share of Homes Bought With All Cash Hits 30% for First Time Since 2014." Redfin. July 15, 2021.
www.redfin.com/news.
Grace, Molly. "Why Does My Mortgage Payment Keep Changing?" Rocket Mortgage. February 4, 2022.
www.rocketmortgage.com/learn.
Fontinelle, Amy. "Mortgage Qualifications: How to Qualify for a Mortgage." Credible. October 12, 2021.
www.credible.com/blog.
"Conventional Loans." Consumer Financial Protection Bureau. www.consumerfinance.gov.
"Federal Housing Administration FAQ." U.S. Department of Housing and Urban Development. October 1, 2020.
www.hud.gov/answers.
"VA Home Loan Limits." U.S. Department of Veteran Affairs. February 9, 2022. www.va.gov.