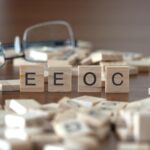 HR Tip: EEOC Updates and I-9 Filing
August 17, 2023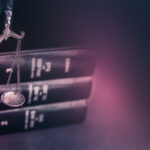 State of the Law: Marijuana and the Workplace
August 17, 2023
How Two Companies Successfully Manage Musculoskeletal Injuries with Ergonomics and AI
Carhartt
Recently named a Risk All-Star by Risk and Insurance, Ashley Arvin, Carhartt's safety specialist and WC administrator, tackled the problem of a surge in workers' compensation claims and costs created by a new, automated process. Designed to reduce the amount of sewing required for each garment, the process led to an increase in repetitive-stress injuries that ranged from back strain to carpal tunnel syndrome, as well as short-term lags in production.
Risk and Insurance reports that in January 2022 after consulting with workers and management, she implemented an industrial ergonomics program using artificial intelligence to interpret video of workers' movements and identify ways the system and workers' motions could be modified. Workstations were modified and workers counseled on how to make corrections in their movements to avoid injury. A campaign to increase employee awareness of the importance of ergonomics complemented these efforts. Workers' compensation claims were cut in half in a year.
Cargill
Cargill Protein NA has 40+ locations and approximately 28,000 employees working in the US and Canada. Involving lots of repetitive motions, forceful gripping, and challenging environmental conditions, it is a high risk for injuries. To address these issues a program called the MSD Preventive Response Program (MSD-PRP) was developed to establish protocols to work with employees experiencing minor musculoskeletal symptoms. According to Risk and Insurance, it is currently used at one-third of Cargill's protein facilities which have higher injury rates and is voluntary. The goal of the program is to intervene early and help an employee with a low-level musculoskeletal injury from progressing to a reportable injury. This was seen as an opportunity to complement existing programs by being more proactive in addressing musculoskeletal complaints at a very early stage – when they first come into the nursing office.
The program relies on a collaborative effort of occupational health, ergonomics, and operations personnel and the employee to provide options that work to reduce exposure and improve healing. This can include moving the employee temporarily to another job function or modifying their workstation. The employee must agree to the changes.
To support this program, data from physical demands assessments and newly gathered motion data from wearable technology are used to define and document how to reduce exposure to aggravated areas and results are tracked to evaluate the outcomes for employees. Documentation of the physical demands of all jobs helps aid in making appropriate decisions and ensuring workers are moved to a job that has less exposure. While the amount of documentation is challenging, it's crucial to improving outcomes and the company is working to streamline the process.
The program has seen promising results. According to David Brodie, Cargill's ergonomic lead for North America, what sets this program apart from early intervention programs is the role of data in improving outcomes.
For more information, schedule a meeting with one of our professionals today.