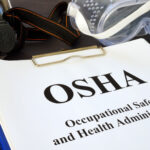 OSHA Has a New Injury & Illness Reporting and Recordkeeping Rule and Warehousing NEP
August 17, 2023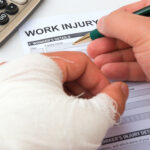 How Two Companies Successfully Manage Musculoskeletal Injuries with Ergonomics and AI
August 17, 2023
HR Tip: EEOC Updates and I-9 Filing
2022 EEO-1 Again Delayed
The Equal Employment Opportunity Commission (EEOC) announced the 2022 EEO-1 reporting deadline, which was expected to begin in July, is again being postponed and is now "tentatively" scheduled to open in the fall of 2023. The EEOC is currently completing a mandatory, three-year renewal of the EEO-1 Component 1 data collection by the Office of Management and Budget (OMB) under the Paperwork Reduction Act (PRA). OMB's approval of the EEO-1 report every three years has generally been a routine matter, so some postulate the delay reflects a political battle over proposals to resume the collection of pay data as part of annual EEO-1 reporting. The Commission is currently composed of two Democratic and two Republican commissioners, with the appointment of a third Democrat stalled in the Senate.
All updates about the 2022 EEO-1 Component 1 data collection, including the final opening date and opening of the Filer Support Message Center, will be posted to www.eeocdata.org/eeo1 as they become available.
Technical guidance on visual disabilities
The EEOC released an updated technical assistance document, "Visual Disabilities in the Workplace and the Americans with Disabilities Act," explaining how the Americans with Disabilities Act (ADA) applies to job applicants and employees with visual disabilities.The document outlines when an employer may ask an applicant or employee questions about their vision, how an employer should treat voluntary disclosures about visual disabilities, and what types of reasonable accommodations they may need.
Employers should review religious accommodation policies in light of Supreme Court decision
The Supreme Court ruling in Groff v. DeJoy makes it harder for employers to deny employees' requests for religious accommodations. The case involved a former postal worker who sued the USPS for failing to accommodate his religious practice of observing a Sunday Sabbath. The court ruled that employers can only deny an employee's request for a religious accommodation under federal law if they can prove it would result in substantially increased costs for the business. Companies must consider the nature, size, and operating costs of the organization to determine if there is an undue hardship.
This raises the bar from the pre-Groff standard that allowed employers to deny accommodations that imposed more than a de minimis burden. In recent years, religious accommodation requests have been on the rise, partially propelled by mandated COVID vaccinations. It behooves employers to revisit their policies considering this decision, which applies to companies with 15 or more employees.
Revised I-9 form available; optional remote procedure
The U.S. Citizenship and Immigration Services (USCIS) published a revised, streamlined Form I-9, Employment Eligibility Verification on August 1, 2023.Employers may use the current Form I-9 (edition date 10/21/2019) until October 31, 2023. Effective November 1, 2023, employers must use the new Form I-9 (edition date 8/01/2023).
Also, effective August 1, 2023, the Department of Homeland Security (DHS) announced a final rule establishing an optional remote procedure for employers meeting certain requirements. Rather than examining an employee's identity and employment authorization documents in person, employers who participate in E-Verify and are in good standing will have the option to conduct verification electronically and with a live video call interaction.
For more information, schedule a meeting with one of our professionals today.