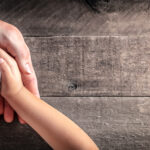 Should You Treat Your Kids Equally in Your Will?
September 22, 2023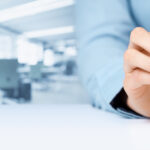 HR Tip: NLRB Ruling Likely Affects Handbook
October 5, 2023
The NFL: The Biggest Gambling Season Ever
With undeniable excitement and profit, safeguards are needed too
The whistle-blow signaling the kickoff of the NFL season is echoing far beyond the stadiums. It's marking the onset of an unparalleled era in American gambling, highlighting a cultural transformation we've witnessed in recent times.
Betting Everywhere and On Anything
Today, the majority of Americans are just a touch away from placing a bet. It's as easy as unlocking your smartphone. The digital age has transformed our devices into mini-casinos. With the rise of apps dedicated to gambling, even the NFL isn't immune to the lure of this rapidly expanding industry.
Remarkably, the state's sanction gambling, making a tidy profit as it proliferates. Cultural titans like the NFL have endorsed it, intertwining sports fandom with sports betting. ESPN's recent collaboration with a sportsbook is testament to this growing trend.
Furthermore, with over 1,000 casinos spread across the nation and an affirmative nod from the Supreme Court in 2018, sports betting is soaring. The 2022 gaming revenue is an evident indicator, setting a staggering record of $60 billion. With the current NFL season underway, 2023 promises to break even this impressive benchmark.
The New Landscape: From Vice to Virtue
The name "Las Vegas Raiders" would've raised eyebrows a few decades ago. But today, with the NHL's Golden Knights just a stone's throw away and growing speculation around NBA's next expansion in Las Vegas, it's clear: gambling's once-taboo status has been overturned.
From clandestine dealings, it has transitioned into the limelight of legitimacy.
A Flip Side to the Coin
However, with this exponential growth comes cautionary tales that America should heed. The rapid escalation in gambling doesn't come without its set of challenges.
Although determining the exact number of gamblers transitioning from casual to compulsive is tough, there are indications of an increasing trend in gambling-related problems.
America can also learn from nations like the UK, where gambling has been deeply rooted for a longer duration. Alarming statistics, including thousands of children identified as problem gamblers and a significant percentage of suicides linked to gambling woes, shed light on the possible repercussions of unchecked gambling growth.
Plan Responsibly
As the NFL season kicks off, heralding what could be the largest gambling season in history, it's crucial for all stakeholders – governments, institutions, and individuals – to approach this burgeoning industry responsibly.
While there's undeniable excitement and potential profit, the societal implications should not be sidestepped. Balancing this thrilling pastime with education and safeguards will ensure a sustainable and healthy relationship with the world of betting. To chat more, schedule a meeting with one of our professionals today.
Copyright © 2023 FMeX. All rights reserved.
Distributed by Financial Media Exchange.