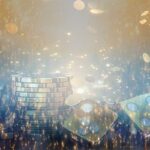 The NFL: The Biggest Gambling Season Ever
September 22, 2023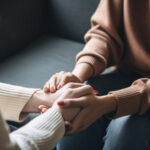 How Two Organizations Reduced Claims through Mental Health Services and Support
October 5, 2023
HR Tip: NLRB Ruling Likely Affects Handbook; EEOC issues proposed rule for PWFA
NLRB ruling means handbooks need to be reviewed
In a landmark decision, the National Labor Relations Board (NLRB) changed the legal standards for evaluating workplace misconduct rules, overturning the employer-friendly Boeing decision, which had governed agency doctrine for the past six years. The decision affects private sector employers whether they are unionized or not.
In Stericycle, Inc., an administrative law judge found that the employer violated the National Labor Relations Act (NLRA) by maintaining certain rules for its employees that addressed personal conduct, conflicts of interest, and confidentiality of harassment complaints. The NLRB announced a new standard and sent the case back to the judge to consider the ruling in light of the new standard.
Under the standard, if an employee "could" (not "would") reasonably interpret the work rule to have limited an employee's rights, the rule is presumptively unlawful. To avoid a violation, employers must now show that workplace conduct rules are narrowly tailored to special circumstances justifying any infringement on employee rights. The employer's intent in making the rule is immaterial; the rule will be interpreted from the perspective of an employee who is subject to the policy, economically dependent on the employer, and contemplates engaging in protected concerted activity. An employer can overcome the presumption of unlawfulness if it can prove both that a rule advances a "legitimate and substantial business interest" and that the employer is unable to achieve that interest with any narrower rule.
The Board's latest new standard returns to a case-by-case review of rules. The Board will no longer treat categories of rules as appropriate but will separately scrutinize discrete provisions in employee handbooks on their own merits. Some examples of policies that need to be reviewed and potentially revised include:
investigative-confidentiality rules
outlining rules for safety complaints
rules related to disparagement of the company's management, products, or services
restricting behaviors such as using cameras or recording devices in the workplace
rules prohibiting outside employment
restricting meetings with co-workers, the circulation of petitions, or social media postings
While it's expected the decision will be appealed, the new standard will be immediately applied. Employers are encouraged to work with their labor counsel to audit current employment policies, review handbooks for compliance with the new standard, and to keep up to date on relevant board decisions.
EEOC issues proposed rule for Pregnant Workers Fairness Act
The Equal Employment Opportunity Commission (EEOC) issued a Notice of Proposed Rulemaking (NPRM) to implement the Pregnant Workers Fairness Act (PWFA). The NPRM was published in the Federal Register on Aug. 11, 2023. The public may submit comments until Oct. 10, 2023. This document provides a summary of key portions of the NPRM, but is not a substitute for the full text of the proposed rule
The EEOC previously has released educational resources and will continue to update "What You Should Know about the Pregnant Workers Fairness Act" as more information is available.
To discuss this further, schedule a meeting with one of our professionals today!