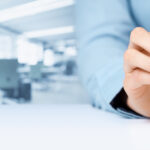 HR Tip: NLRB Ruling Likely Affects Handbook
October 5, 2023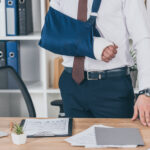 Understanding the Drivers of Serious Injuries by Industry
October 5, 2023
How Two Organizations Reduced Claims through Mental Health Services and Support
Jordan Foster Construction, El Paso, TX
Recently named one of America's safest companies by EHS Today, Jordan Foster Construction employs 700 employees at four sites and has 10 EHS professionals. Recognizing the troubling trend of suicides in construction, the company's Think Safe Work Smart initiative fosters a safety culture that not only focuses on physical hazards, but also psychological ones. It encourages all workers to know the warning signs of suicide, to reach out, and to take action.
According to EHS Today, their efforts include pooling the resources of a lead mental health advocate, field safety leaders, and the entire safety department to promote the importance of mental health awareness. It quoted Asma Bayunus, the company's EHS operations manager, "We implement standards via toolbox talks, safety bytes (mini videos), and in company training. We have an Employee Assistance Program as well as an on-staff pastor. Also, we have a hard hat sticker which identifies our Mental First Aid-trained employees, whom others can go to for assistance in finding help for their concerns."
City of Beverly Hills, California
A recent recipient of the Workers Comp Risk Management Award, which is sponsored by Sedgwick and Safety National in conjunction with the Workers' Compensation Institute (WCI), the City of Beverly Hills employs 1,200 people. Before COVID, employees of the police and fire departments who witnessed a catastrophic or traumatic event had access to critical incident stress debriefing services (CISD) through its third-party administrator.
Recognizing the pandemic exacerbated many mental health issues and added unusual stressors for essential workers, the risk management department, a "small but mighty" team of five, leveraged that existing relationship, along with relationships the city has with other community partners, to expand mental health services. The goal was to provide ready access to employees who were impacted by events from public backlash to civil unrest and lockdowns. It was individualized, taking them through the physical, financial, and emotional aspects of COVID and providing an opportunity to discuss how it impacted them.
Its two-tiered program offered services for workers whose trauma resulted from the pandemic and for those struggling with other catastrophic events. Since introducing this program, the city's claims frequency was reduced by 16 percent with stress claims down an additional 27 percent.
In addition to the CISD program, the team implemented several citywide services, including mindfulness sessions through Maple Counseling with live guided meditation and mindfulness sessions with a licensed psychologist, an eight-week, self-guided finding balance program offered by Kaiser, and a critical stress debrief program for Post-COVID-19 traumatic stress disorder (PCTSD), and critical incidents that included individual post-COVID sessions, small group PCTS debrief sessions, and critical incident debrief workshops related to the threat of workplace violence.
To discuss this more, schedule a meeting with one of our professionals today.