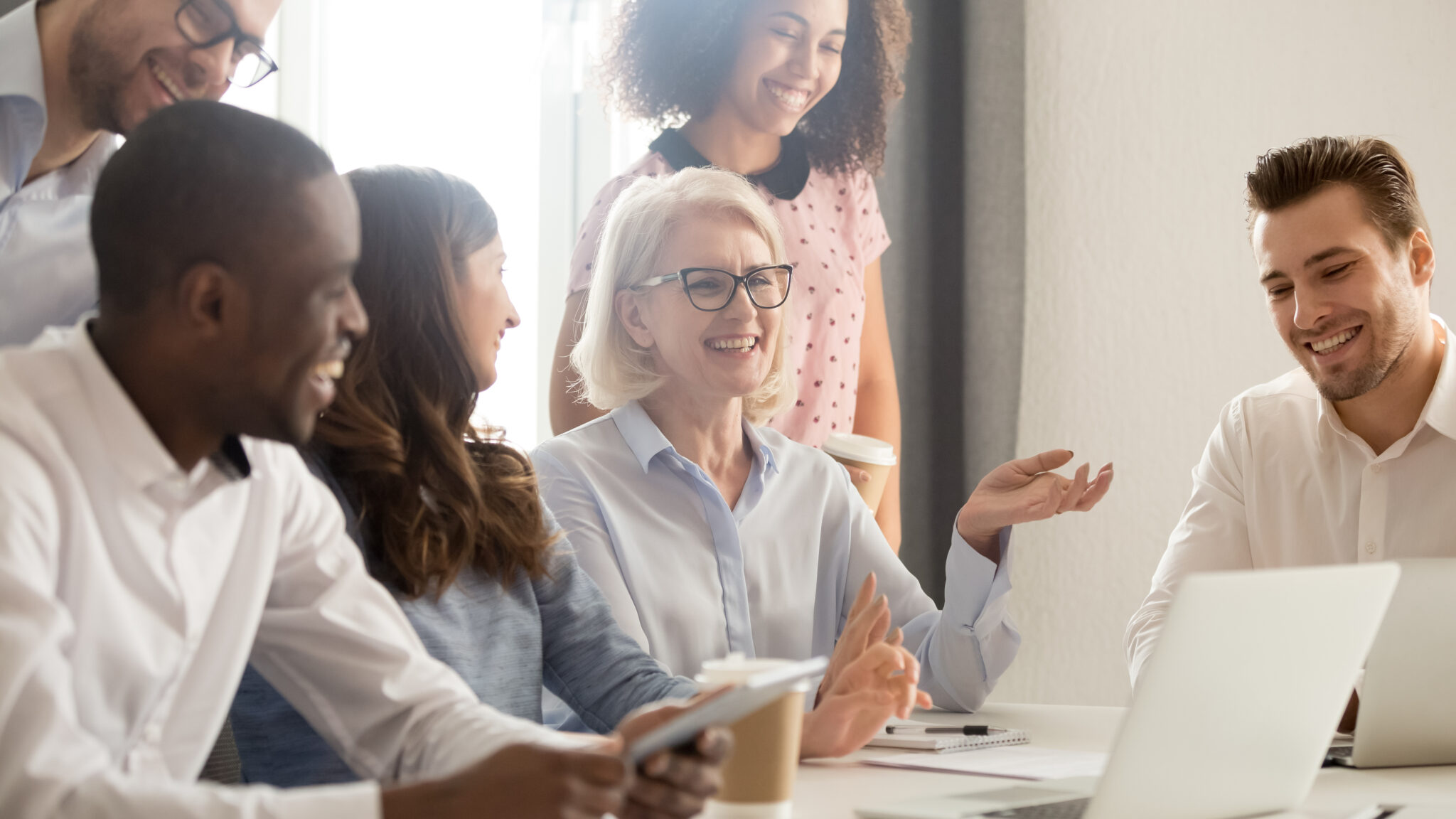 The Power of Compound Interest: A Key to Building Wealth
March 8, 2022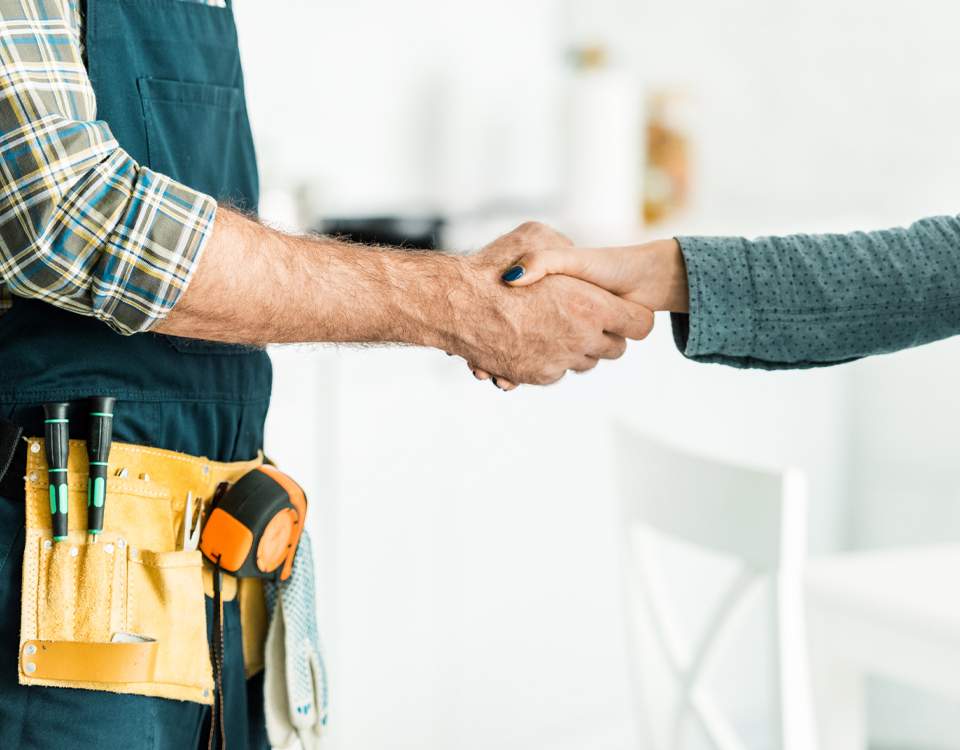 When it comes to protecting your employees don't let the dominoes fall where they may
March 9, 2022
The evolving nature of workplace wellness: five keys to a healthy workforce
One of the primary drivers of the Great Resignation is employees' dissatisfaction with how employers support them in work/life balance choices. This has prompted organizations to rethink how they attract, retain, and manage their talent. An important part of this is reassessing initiatives and investment in workplace wellness programs.
While a holistic approach to wellness was gaining traction before COVID, the view of wellbeing greatly expanded during the pandemic. Josh Bersin, a global industry analyst and expert in the changing world of work, notes in The Definitive Guide to Wellbeing: Healthy Organization Report, "Our research uncovers an important new trend: wellbeing is now an entire organizational system. Organizations are moving from a health-centric focus on the individual to the health of the organization." Bersin says seven major elements are necessary for a healthy organization: physical health, mental wellbeing, financial fitness, social health and community service, safe workplace, healthy culture, and technology and HR capabilities.
What's needed goes beyond benefits and programs, it entails job and work design, psychological and workplace safety, and a commitment to listen to employees.
Here are five ways employers can enhance the employee experience, improve their health, ensure safety, and increase productivity.
1) Expand mental health and emotional wellbeing offerings and reduce workplace stressors
Supporting employee mental health was an emerging priority before the pandemic, but the prolonged periods of anxiety and stress, burnout, and the substance abuse crisis have propelled it into a top priority for many employers, A recent study by The Hartford, January 2022 Future of Benefits Pulse Survey, found that that the burnout rate of U.S. workers has remained high at 61% in January 2022, the same level reported in February and July of 2021.
Many of the long-standing challenges to improving mental health and emotional wellbeing, including access, stigma, quality, and resources, remain hurdles. To combat these, employers are taking deliberate actions to de-stigmatize mental health, expand benefits for mental health, train managers to lead with empathy and openness, offer programs to help individuals manage and cope with stress and depression, and critically evaluate the utilization and effectiveness of their EAPs.
They are also investing in online resources and digital health solutions to expand access and encourage employees to address sleep, shift work, nutrition, meditation, mindfulness, substance abuse issues, and more. Younger workers may be more comfortable seeking help via text or mobile apps than through traditional therapy. In The Hartford study, Gen Z and younger Millennials (1995-2002) were nearly three times more likely to experience struggles with depression or anxiety compared to Boomers (1955-1966).
While the use of telehealth has moderated since the early days of the pandemic, one area where it has maintained its gains is virtual therapy for mental and behavioral health issues. Convenience, availability, privacy, ability to involve family members when appropriate, and access to translators are positives. However, it's critical to monitor quality and recognize there may be disparities in access for lower-income workers and rural areas.
Smart employers recognize that solutions involve more than individual behavioral changes, there is a need to increase the trust employees have in their employers in terms of safety, health, and well-being by reducing workplace stress. Common sources of workplace stress include heavy workloads, unpredictable schedules, limited opportunities for career development, discrimination, bullying and harassment, increased technological demands, and poor communication and support from management. Managers can bring employees together to identify and address stressors and help mediate work/life conflicts. Well-being champions can organically promote initiatives and be a trusted source in the organization. Creating a supportive work culture is critical to enhancing workplace mental health.
While there are no standardized methods to measure success, it's important to establish goals and assessment tools to determine the effectiveness of the efforts. Organizational metrics could include employee engagement, retention, turnover, EAP and digital metrics, and profitability.
2) Utilize workspace design and technology to improve wellness and entice workers
Workspace design and layout impact workers' mental health and physical wellbeing, productivity, and job satisfaction. The pandemic has heightened employee awareness of the importance of air quality, ventilation, and workspace layout in controlling the spread of infection. Light, temperature, and noise levels are other environmental factors often identified as important to employees, as well as ergonomic office design. As companies rethink their work environments, it's an opportune time to make improvements and ensure that safety protocols are consistent and effective. While safety alone is not enough, without a safe workplace none of the other elements will be as impactful.
Space management is more complicated than it was pre-COVID; it's now more about employee behavior. Remote or hybrid workers returning to the office need to feel comfortable and calm in their new space and know how to operate productively. The flexibility of hybrid work is a crucial benefit for many workers, but hybrid workplaces present a host of complex issues for technology, safety, engagement, career development, and productivity that need to be continually evaluated.
Remote and hybrid workers still struggle with managing priorities, energy, email and meeting overload, expectations, and the fear of missing out (FOMO). Fostering a culture that listens and leads with empathy, promotes openness, is all-inclusive, and encourages breaks will help engender employee trust. Ergonomic home office assessments, an array of virtual wellness and coaching options, company-wide criteria for purposeful meetings, paid volunteer days, healthy snack and meal-delivery services, and mandatory time off are some approaches companies are using to improve health and wellness as well as employee relationships.
3) Encourage employees to resume routine health care appointments
Physical health, including exercise, nutrition, and sleep, has been the foundation of wellness programs since the late 1970s. Preventive care fell by the wayside during the pandemic. A disturbing finding of The Hartford study was that 43% of U.S. workers have delayed routine health care appointments since the COVID-19 pandemic began. Even though the fear of contracting COVID, which was the top reason (47%) for delaying routine care, is subsiding, resuming care may not be a priority for health workers. Yet, many health conditions, such as high blood pressure or diabetes, may not be noticeable or detected without routine screening.
Employers can help by communicating the importance of routine care and offering the flexibility employees need to make their appointments a priority or offering screenings onsite. Also, for employees with chronic conditions such as diabetes or heart disease, care monitoring through telehealth to supplement office appointments has been effective. It's also a good time to evaluate how effective the benefits package and support programs are at meeting employee needs, which have been changed by the pandemic and evolving work environments.
4) Integrate financial health
PwC's 10th annual Employee Financial Wellness Survey found finances to be the top cause of employee stress above their job. "Employees whose financial stress has increased due to the pandemic are nearly four times as likely to admit that their finances have been a distraction at work. They're also more likely to be attracted to another company that cares more about their financial well-being and twice as likely to have avoided addressing a medical issue due to cost."
Financially stressed employees are more likely to spend hours at work dealing with personal financial issues, be more susceptible to injuries, and have poor health. It's a Catch-22: financial stress affects health and poor health affects finances. Yet, according to Bersin only 13% of companies regularly assess the financial health of the employees.
With a multigenerational workforce, the needs will vary from student loan repayment, budgeting strategies, saving for retirement, to access to financial advisors. It will also vary with the employee's financial situation. An employee who is having trouble paying bills doesn't need lengthy information on retirement investing. While a financial wellness program will differ from organization to organization, it's important to understand the workforces' unique needs, select an approach, communicate the objectives, provide and facilitate the program but maintain privacy boundaries, and establish metrics to measure the success.
5) Have an effective and flexible plan
There are many pieces to the wellness puzzle and embracing a holistic approach requires a continuous commitment and involvement of the entire organization. Choosing the initiatives that best meet the specific needs of the workforce and attaining employee engagement are challenging. Obtaining employee feedback through surveys, team meetings, and open forums should be continuous to assess needs and evaluate programs. Understanding the barriers that prevent employees from using the benefits is a crucial step. Embracing simplicity, streamlining the employee experience, and clearly communicating often through different channels can promote understanding and use.
However, the most essential ingredient is culture. If efforts are not aligned with the culture, they will falter. A culture of well-being must exist from executive leadership down to line management. Employees must feel comfortable and safe to engage and discuss the challenges they face. Modifying the physical environment and organizational systems to cultivate a culture that promotes overall well-being will shape employee perceptions of the company's commitment.