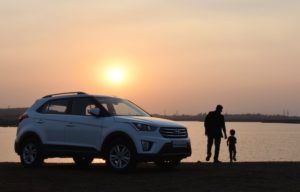 Whether it's your first car, your family car, or your dream car, our vehicles are the driving force of our day-to-day lives (literally). If you are in the market for a new car, you're probably spending a significant amount of time trying to narrow down your search. New or Used, SUV or Car, 4-Wheel Drive or All Wheel Drive. The options are endless, and unfortunately, finding the right car is only half the battle. Financing a car can be even more daunting than finding a car.  However, with the right information, you will be able to save yourself a bundle in the long run.
Here are the Do's and Don'ts of Buying a Car
Do Your Research

Before stepping on to a car lot, know which car(s) you are interested in and how much you should be paying for that vehicle. The internet has a wealth of information when it comes to researching a prospective vehicle. You can locate data on safety ratings, gas mileage, and what other consumers are paying to help narrow and define your selection. Knowing exactly what vehicle you want prior to shopping at a dealership can help deter you from overspending on a car outside of your prize range and needs.
Don't Be Afraid to Negotiate
When shopping for a car, new or used, it's important to keep in mind the difference between the price listed on the car and the actual cost the amount the dealership paid for the vehicle. This gap can give you an opportunity to negotiate the cost down a significant amount. Additionally, when considering your budget, remember the added costs associated with financing a car (registration fees, sales tax, documentation fees, etc). Negotiating down the initial cost of the vehicle can help save you money on interest payments, and the money saved can be allocated to these other expenses.
Do Your Own Credit Check Beforehand
Knowing your credit score in advance can be a useful negotiation tool and assist you by clarifying your budget and financing options. If you are going to take out a loan to finance your car, the dealership will have to run a credit check. However, running a full credit check can cause your credit score to drop. Having an idea of your credit score in advance can help you postpone the dealership running your score until you are absolutely ready to purchase.
Don't Forget to Meet with Your Insurance Agent First
Meeting with your insurance agent prior to shopping for a car can be a helpful money-saving tool. Different vehicles have different costs associated with their insurance. Meeting with your insurance agent in the early stages of your car-buying process can help you weed out vehicles that will cause increased insurance rates. Working with independent agents can also benefit you, when trying to find the best rate at the best price by shopping multiple carriers to uncover the best deal for you. Dealerships will also try to sell you on gap insurance and various vehicle services that may not be the best bang for your buck. Shopping around for the best value for these services beforehand can be of great value for your vehicle and your wallet.
Do Some Reading into Consumer Reviews and Repair Records
It's always recommended to test drive a vehicle prior to purchasing. However, a test drive can only provide a brief insight into the day-to-day operations of a car. Reading customer reviews can offer a deeper understanding of user experience over a longer period of time. It is also wise to request or pull the vehicle's repair history- especially if you are planning to purchase a used car.
Don't Finance Unnecessary and Pricey Add-Ons
One of the biggest mistakes made when shopping for a vehicle is the tendency to focus solely on the monthly payment amount. This oftentimes lends itself to adding on features, that sound affordable at the time, but will cost you more in the long run. For example, adding on a feature for $20 a month is going to accumulate hundreds of dollars in interest over the life of the loan. Forgoing these features can not only save you money but could reduce the length of time it takes you to pay off your vehicle.
Do Pay Cash- Don't Lead That You Will Be Paying in Cash
One way to significantly decrease your finance amount is to pay for a portion of your vehicle in cash. However, it is advised to stray away from initially revealing that you plan to make a cash contribution to your purchase. Dealerships earn a large portion of their profit through financing. By sharing that you will be paying cash, the salesperson might be less inclined to offer you a deal.
Don't Be Afraid to Walk Away
Finding the right car takes time. Know what you are looking for in a vehicle and your price range and hold out for an offer that best satisfies your requirements. The process of financing the right car takes patience, strategy, and research. In the end, walking away from a bad deal and sticking to your plan can help save you hundreds down the line.
When it comes to finding the right car, being a smart shopper can help you make the most of your investment. By utilizing these car buying tips, you can steer yourself down the path of financial success.
For more information on Buying a Car or Obtaining Auto Insurance, please reach out to one of our representatives.